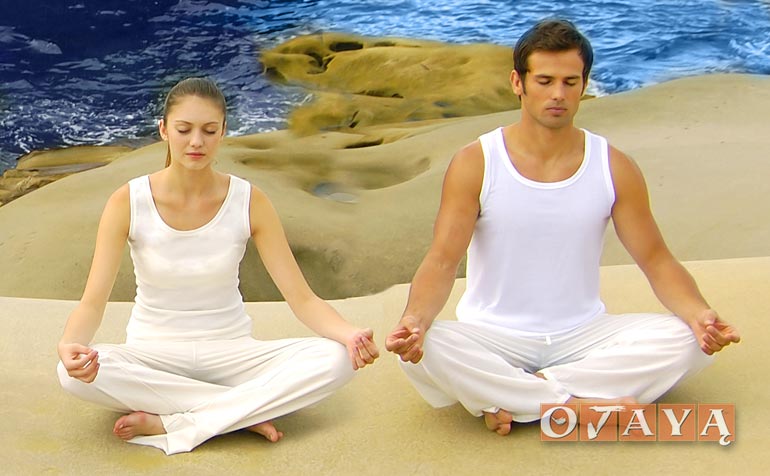 Gain inner harmony. Share it with the world. Your OJAYA Partner can be your life partner, friend, family member — or anyone you wish!
Partners enrollment is for any two persons who wish to take the OJAYA training together. You can be in the same home, or in different countries!
Each student will receive their own separate account and use their own personal email address. This way you can each take your own Quizzes and Sukaishi David can track your progress individually.
You can watch the OJAYA Lessons either together or separately — your choice. And you can pace yourselves together, or each Partner can take their own individual pace.
To enroll: One Partner enrolls below. We will then contact you quickly and enroll your Partner.
It's more fun when you can take the OJAYA training together!
Tell your friends!
Special Partners Enrollment
— Join Group 1 Now —
July 2019
Course Fee:
Will soon be: $575
Special Partners Group 1 enrollment rate: $475
We are a new "up and coming" not-for-profit service organization.
Thank you for supporting our school at The Earthborn Rainforest.
Do you have a yoga studio or group? Contact us.
Have you watched all FIVE Ojaya Prep Talks? All Prep Talks await you in your new Rainforest Classroom — with additional content and features — when you enroll now in the OJAYA Core Course.
Your course fee is
100% refundable

up to and including
Lesson 22!
We pledge that YOU will blissfully enjoy your OJAYA Deep Meditation Core Course — and gain immediate results.
From your very first meditation, you'll begin to experience the power and potency of this simple & easy — yet rare and highly-adept — art of deep meditation.
We love to give each new Student a generous timeframe to try out the Course — at no risk. The only way to know OJAYA is to experience it for yourself! 
Group 1 enrollment is NOW OPEN, with special features that will not be offered later (details). With Group 1 enrollment, you can take the Course, check it out, and receive a full refund of your Course fee anytime up to and including Lesson 22. Since there are 24 Lessons total (plus extras!), this means you can watch practically the entire Course ... and still receive a FULL REFUND of your enrollment fee if for any reason you decide to exit the Course.
We want you to be happy, and that's the way we do things here in the Earthborn Rainforest.
The Course takes 33 days to complete, and there's no need to rush through your Lessons! You can take your sweet time because for Group 1 students, your online Course seat is open for a blissful 108 days — starting AFTER we have posted all Lessons online.
If for some reason you want to extend your Course further, you can always purchase a Course Extension for a nominal fee.
So feel at ease and savor your Lessons at your own relaxed pace. Listen and learn as Sukaishi David explores the closely-guarded secrets of OJAYA Deep Meditation — now openly revealed to you for the very first time.
We're super confident that you'll soon agree:
OJAYA is the most powerful meditation found anywhere.
If you feel differently, you can drop your enrollment at any time up to and including Lesson 22 and you'll receive a FULL REFUND of your course fee.
You have arrived.
Your time has come.
You are here for a reason.
We now invite you to experience — for yourself — the high energy, intelligence, and deep serenity of OJAYA, the Meditation of Heroes.
Are you ready to start the adventure?