— Grand Premiere Online —
Learn
the
 Ancient Secrets
of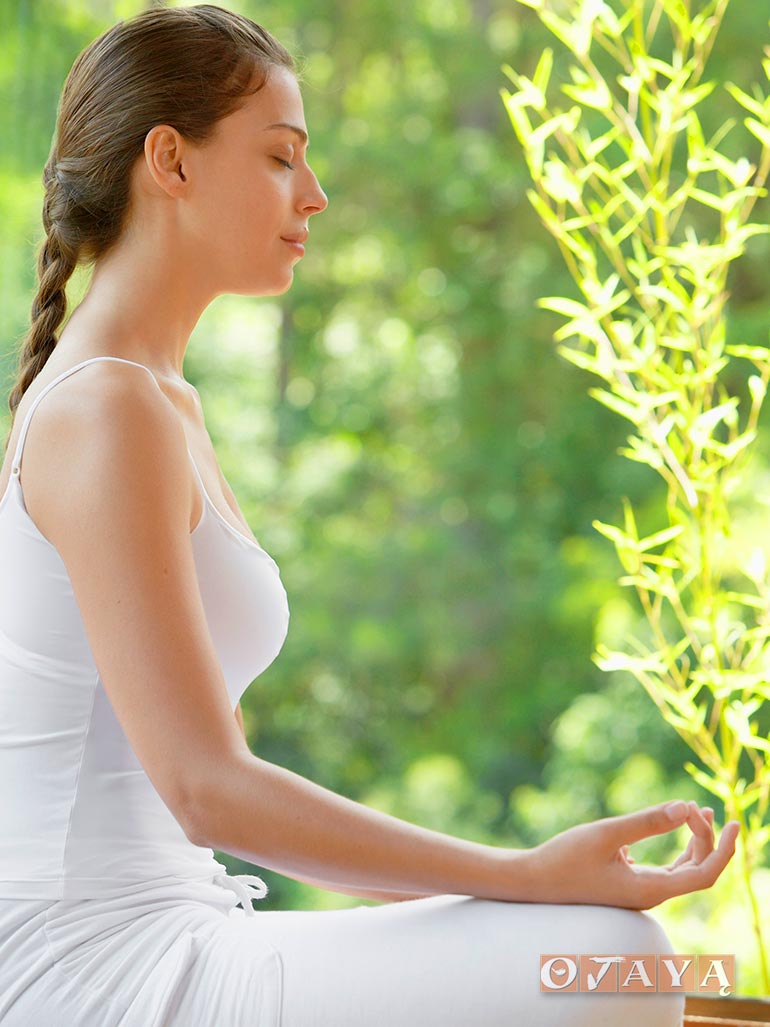 A few minutes of OJAYA refreshes you completely.
is:
Peaceful + Serene
Blissful + Restful
Harmonizing + Balancing
Energizing + Empowering

You found it!
You have arrived.
Welcome to the Earthborn Rainforest, your new online classroom for OJAYA Deep Meditation.
Come with me now on the adventure of a lifetime — as we embark on an inner journey into the wild and untamed jungles … of your own consciousness …
… a wondrous journey into the unexplored, most blissful regions of your own heart …
… on the ultimate quest for peace and happiness, and the sanctuary of your deepest Self.
Come as we rediscover the long-lost secrets of deep meditation, and you experience — for yourself — the awesome power of OJAYA …
Begin your adventure now — watch this quick 8-minute introduction to OJAYA …
Love and blessings,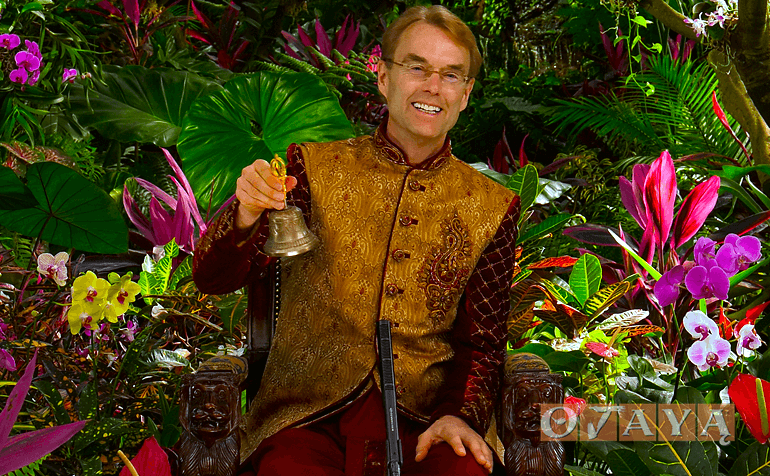 — Sukaishi David —
Learn how to meditate blissfully with easy online video Lessons from our new jungle classroom here in the Earthborn Rainforest.

— Short Intro —
8 minutes
Learn how to meditate blissfully.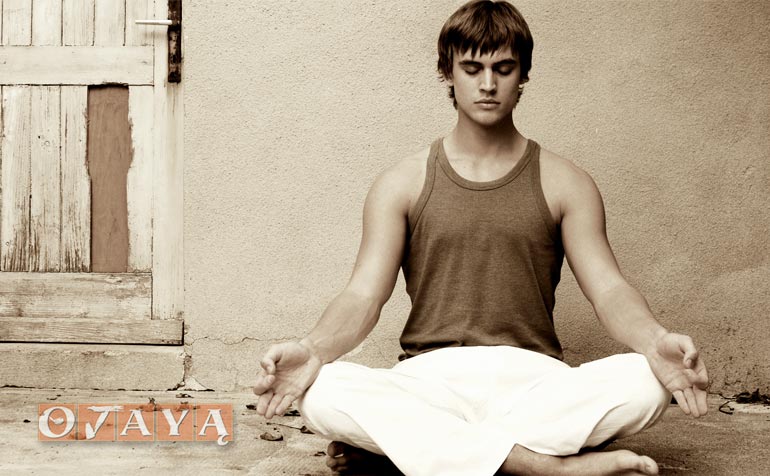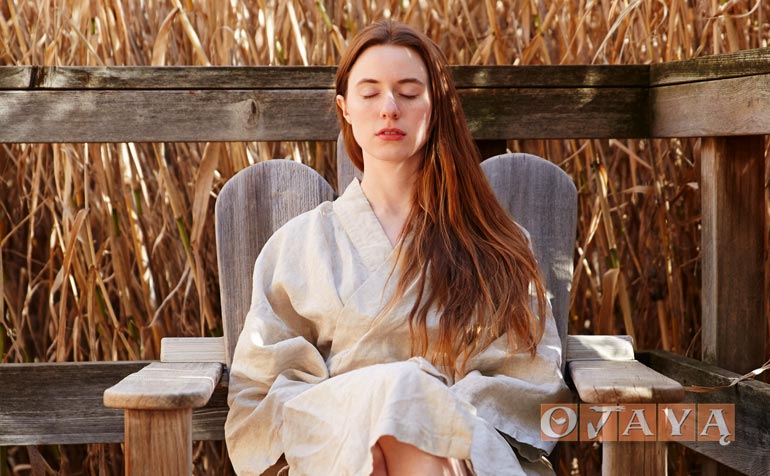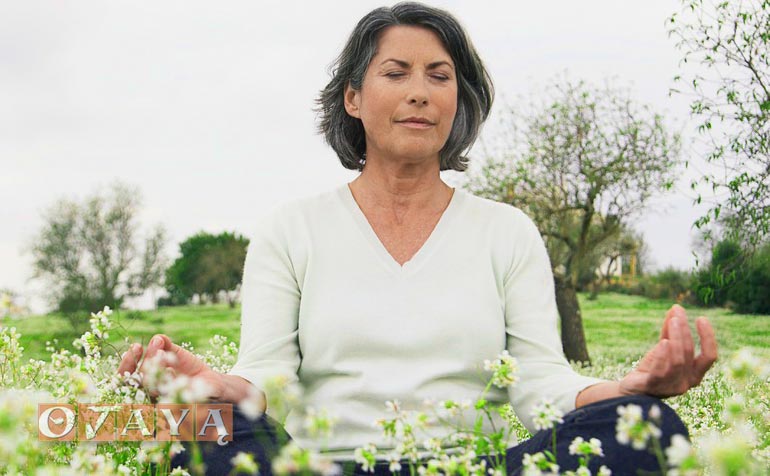 … You can sit comfortably in a chair or however you wish.

Why do I need to meditate deeply?
Deep meditation creates harmony, happiness, and depth of intelligence for higher levels of success in your day-to-day life.
When your mind is clear and harmonious, you work less to achieve more. When your mind is foggy and disharmonious, you work hard to achieve less.
Whenever your consciousness is dull and out of sync, you attract a multitude of problems and frustrations into your life. But when your consciousness is calm and deeply aware, you draw power, positivity and greater success into your life.
OJAYA is the ancient knowledge of deep meditation for serenity and success in the real world of today.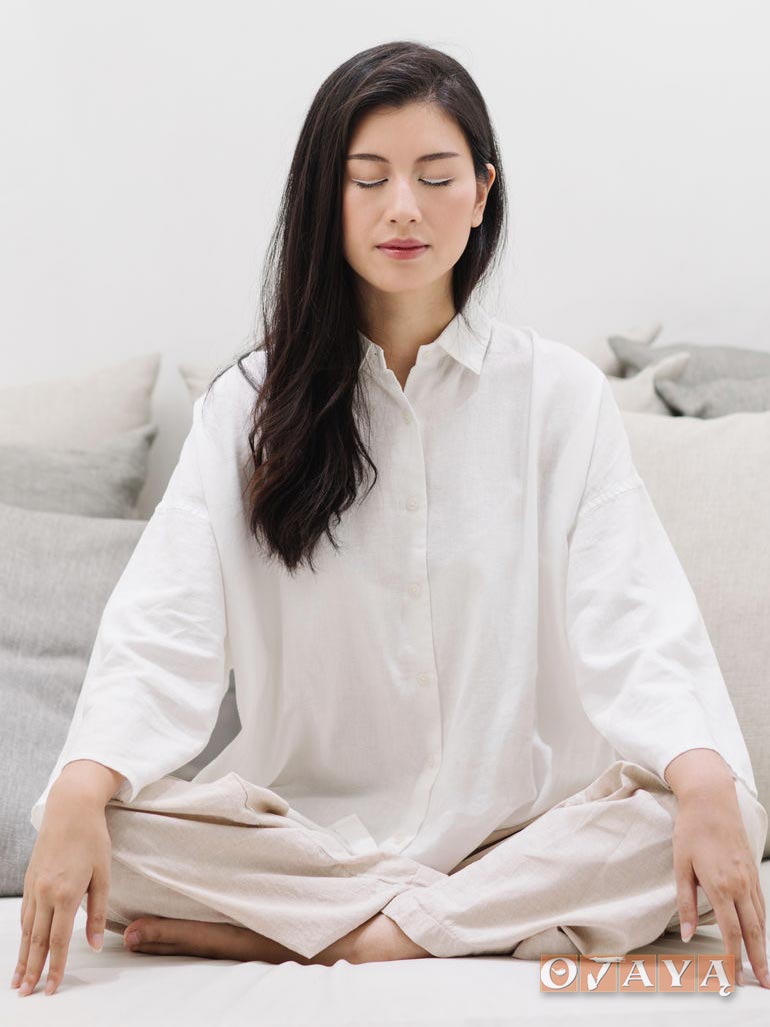 Dissolve the stress of a fast-paced world. Now you can learn the ancient OJAYA secrets to success, happiness, and peace of mind — right here in your online classroom.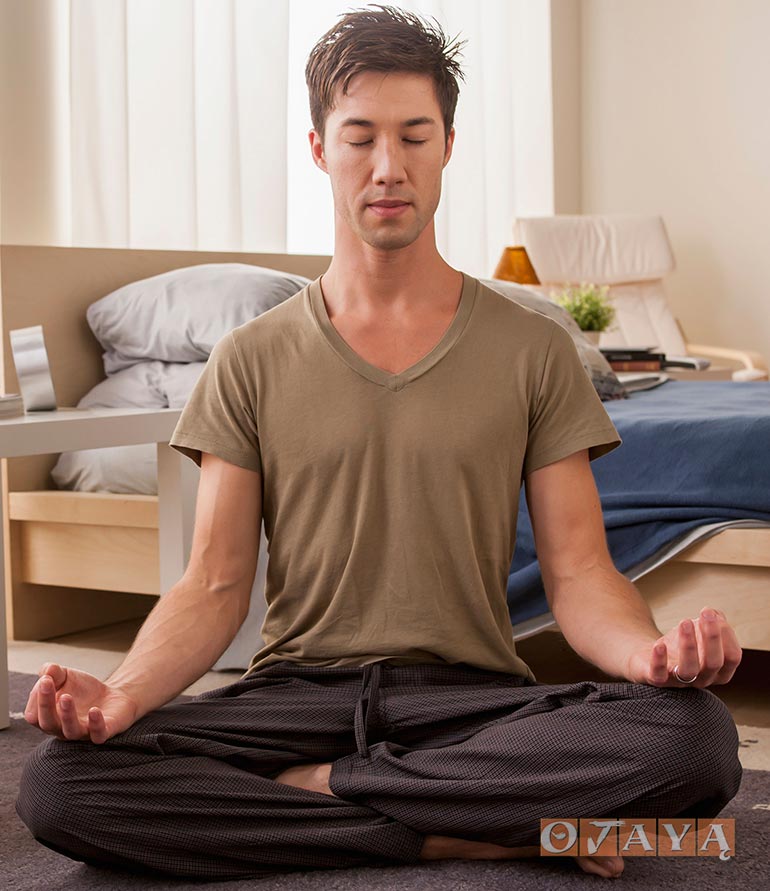 Serene consciousness leads to powerful action.
How is OJAYA different from other meditations?
Whether you are a new beginner or a long-term meditator for years, OJAYA Deep Meditation is a whole new level of elevated experience.
First off, OJAYA is easy and deeply soothing — right from the get-go. Here we have a saying:
If it isn't easy, it isn't meditation.
— Sukaishi David
A hallmark of the OJAYA training is Sukaishi's rare knowledge of classic, long-lost meditation practices. With his "sword of truth" he cuts through the common mistakes that prevent people from diving deep in their meditations.
People everywhere are shocked to discover how they've frittered away their time with watered-down techniques that were lost centuries ago. You'll learn why modern-day versions of vipassana and "mindfulness meditation" can yield only so-so benefits. And you'll experience for yourself how OJAYA is the most powerful and most blissful meditation you'll find anywhere!
Listen to Sukaishi right now as you enjoy the sublime knowledge contained in the OJAYA Prep Talks. 

Is OJAYA really that easy?
Yes, with OJAYA you'll experience how to meditate with simple, easy, adept techniques that rise high above the tedious efforts that people struggle with — unnecessarily — each and every day in their meditations.
You'll discover for yourself how the way of OJAYA is light, energetic, blissful — absolutely easy, absolutely natural — and deeply refreshing.
In short, OJAYA is deep meditation made simple.
Once you encounter the power and restfulness of OJAYA, there's really no going back to any lesser meditation.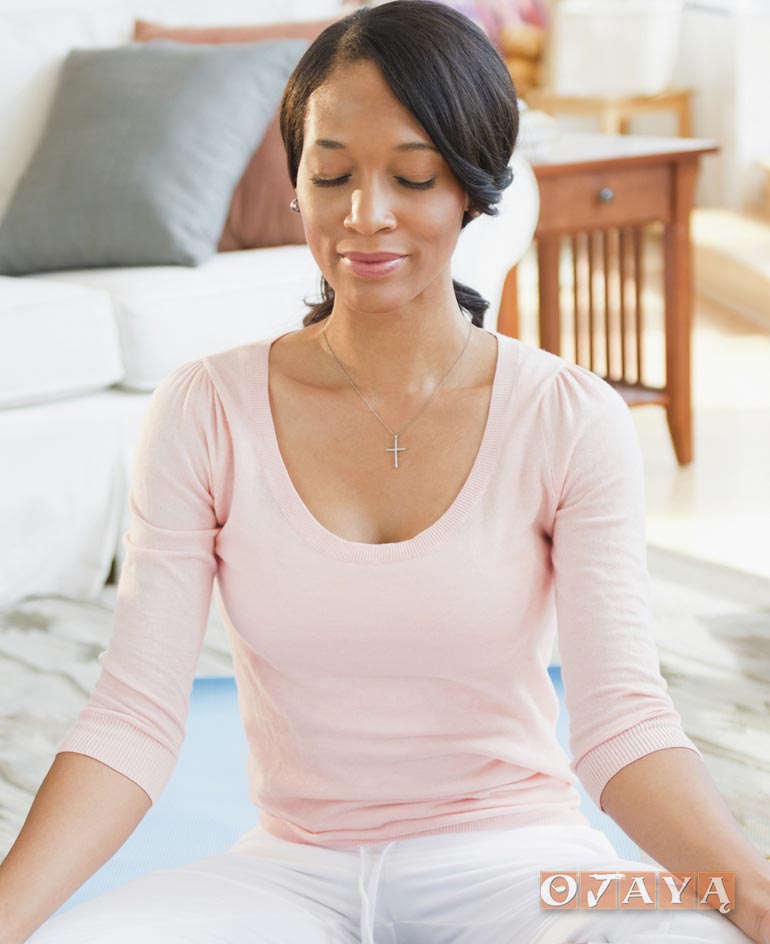 Recharge your energies and rediscover the long-lost secrets of classic deep meditation.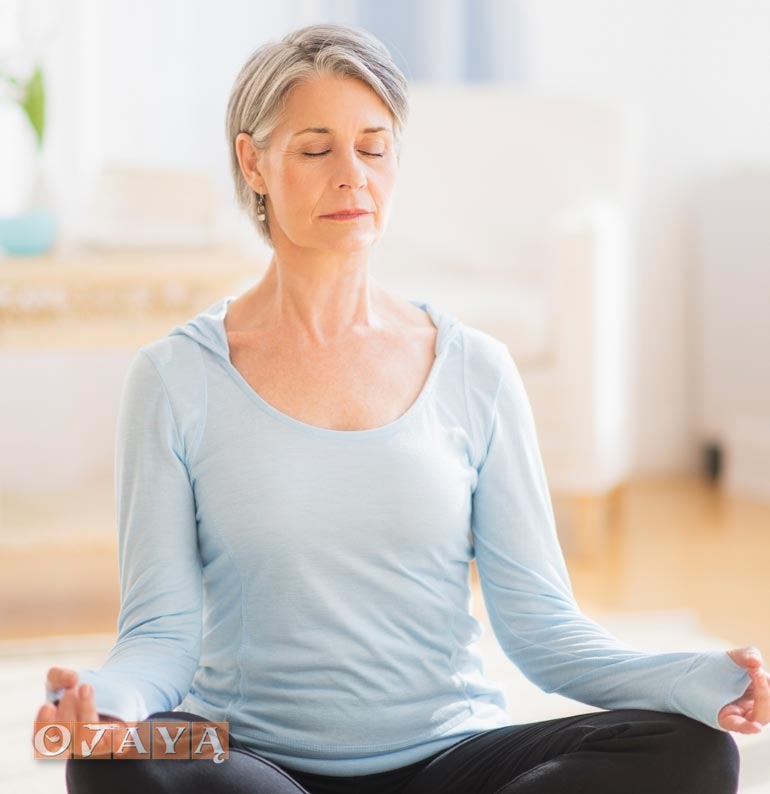 "I wish I had this meditation 50 years ago!"
When seniors say this, Sukaishi always tells them: "It's never too late — to meditate!" (And to young people: "Listen to your seniors!")

How does OJAYA slow down the aging process?
It's common knowledge that stress is the biggest factor for rapid aging.
When you learn how to meditate with OJAYA, stress is dissolved on a daily basis, so it does not build up to become the foundation for various diseases. Wear and tear is vastly reduced for body, mind and emotions, increasing your body's health and natural healing energies — all of which results in youthful aging.
OJAYA is the most powerful, soothing antidote for stress. The longer you meditate with OJAYA, the more your friends will notice a gap between your real age and the age you look and feel!
What if I'm too busy to meditate?
In today's stressed-out world, if you're too busy to meditate, you're too busy!
With our fast-paced lifestyles, people today — more than ever — need a few moments of deep meditation each day to rejuvenate and replenish their energies.
When you enroll in OJAYA, be at ease. There's no strict schedule. You can take each Lesson at your own relaxed pace.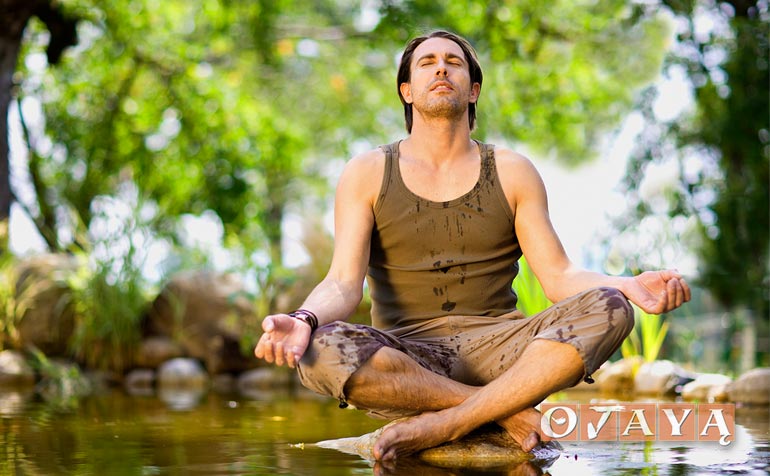 OJAYA Deep Meditation is like taking a refreshing break in Nature.
You can meditate in a chair — or sit comfortably wherever you wish.

How does the OJAYA Course work?
The OJAYA Core Course is a complete 30-day online experience composed of 24 easy-going video Lessons — plus Quizzes and extras.  Some Lessons are quick (15 minutes), some are a bit longer (45-60 minutes), and some days there's no Lesson at all!
And be at ease — there's no set timing! Here you can relax and learn at your leisure in your own private Earthborn Rainforest classroom. You can pace yourself however you like, because your online enrollment is open for a blissful 108 days. 
If for any reason you want to extend your Course further, you can always get a Course Extension for a nominal fee.
Watch anywhere on mobile, or for maximum enjoyment view on a larger screen in full beautiful HD. Whenever you return for your next Lesson, we'll always remember exactly where you left off.
Easy. Simple. Powerful. No previous experience is needed to learn OJAYA.
Will 
OJAYA
really work
— for me?
Yes, OJAYA is simple, easy and works for everyone — from the newest beginner to the most advanced meditator who has years of previous meditation experience.
If you are a longtime meditator, be forewarned: you will learn how to meditate with fresh teachings that will likely change your understanding of meditation — forever.
Sukaishi David recommends that young people be a minimum age of 14 years to take the Course, but bright kids could possibly start even a little younger.
I want to learn how to meditate with OJAYA!
Group 1 enrollment is now open! Each and every session is a wondrous journey into the timeless OJAYA teachings.
When you complete your Core Course, you will earn your OJAYA Title of Honor. You'll own — by heart — the core techniques of the ancient OJAYA art of Deep Meditation.
Now you can enjoy OJAYA anytime on your own and reap the soothing, energizing benefits that build up within you, day after day.
Are you ready to start?
The Earthborn Rainforest is your new online classroom for OJAYA Deep Meditation.