The Epic New Deep Meditation

Video Course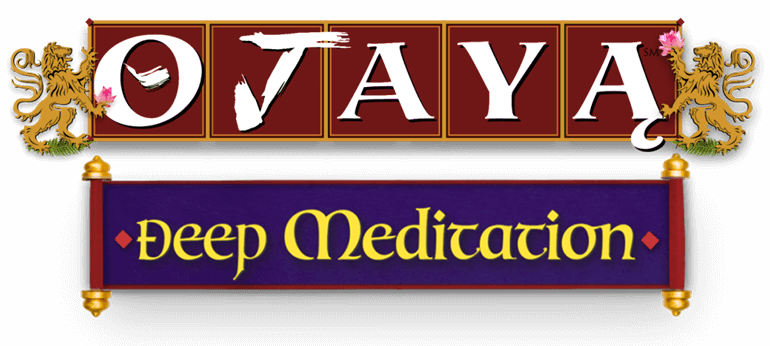 The Epic New

Deep Meditation
Video Course
The secret to
deep serenity

is …
to relinquish all your efforts …
… and repose deep within
your bliss …
How?
It's a secret that will change your life …
The secret to
deep serenity

is …
to relinquish all your efforts …
… and repose deep within
your bliss …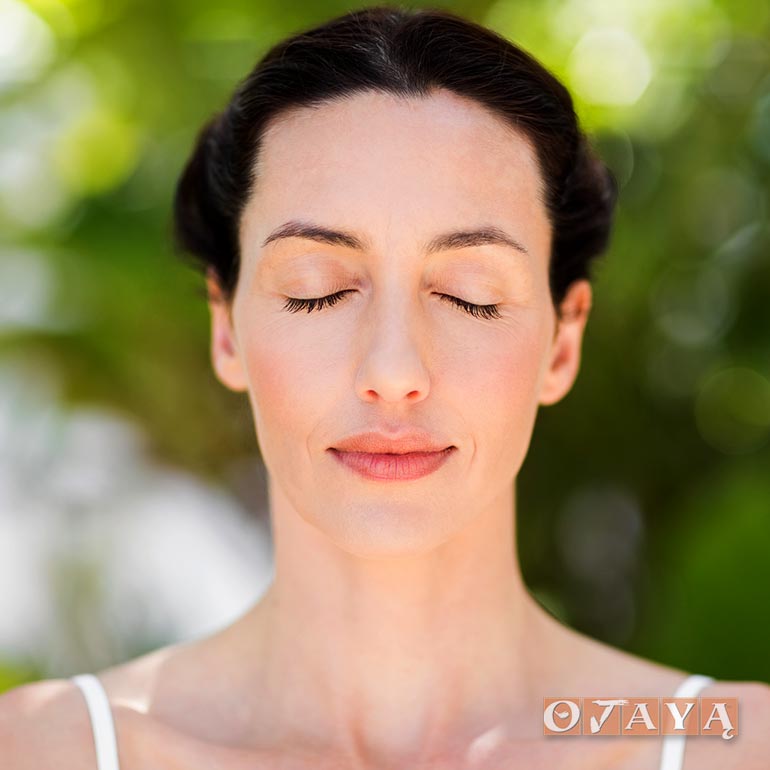 OJAYA Deep Meditation empowers you with
serene. blissful energy — in 20 minutes.
Peace, Serenity and New Energy are Hidden
…
Deep Within You …
Your pure inner nature may appear soiled by the tensions and stress gathered over a lifetime. Yet somewhere — hidden deep inside you — life is full and complete.
OJAYA Deep Meditation is a gift from ages past — the premier technique to wash away the burden of strain, mental fog, and tightness that have accumulated within you — and to awaken your mind to higher states of clarity and awareness.
As you repose in deep silence, stresses drop off. Your aging slows. Your mind is infused with serene energy for greater success, emotional balance, and closer relationships.
This deep cleansing of the heart reveals the pure power and tranquility of your inner depths … and raises your everyday experience to a whole new level of postivity.
Few practices today could qualify as deep meditation.
Today we see the classic methods in various states of confusion, disrepair … and even ruins. As you will see in this OJAYA online course, "meditation" in the modern marketplace bears little resemblance to the authentic teachings of traditions past.
Without proper technique, people who meditate rarely go beyond the surface levels — to find the sublime peace and joy that remains just out of reach — a little deeper within.
We invite you to explore a wiser path with these classic teachings — and experience for yourself the unique powers and benefits of OJAYA Deep Meditation …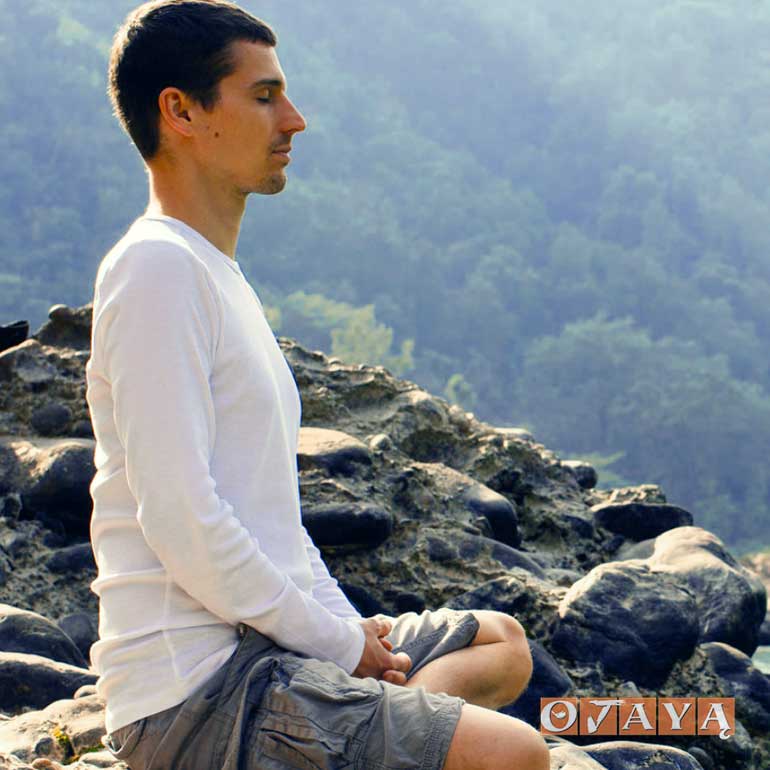 No previous experience is needed to learn OJAYA.
You now begin the adventure of a lifetime …

OJAYA is a supremely rare style of sublime, blissful meditation — and profoundly different from any technique you may have ever experienced …
Most all meditations taught today are more like mental "exercises." They keep your mind engaged on the surface levels and do not probe the depths of peace and serenity that await deep within you. Simply put, they do not qualify as deep meditation.
With OJAYA, you go deep. So much happens within you in just 20 minutes …
Anxiety and stress are dissolved … your consciousness wakes up … and you are empowered with clear, calm energy — to a degree and depth that you need to experience for yourself …

Now you can
let go … totally
Unlike techniques of concentration, OJAYA is absolutely easy — and deeply restful.
As you open your eyes after 20 minutes, you find yourself renewed and refreshed with a peaceful sense of well-being.
With daily practice, deeper levels of intelligence and creative energies emerge within you. You rise naturally to higher levels of loving kindness, happiness and compassion …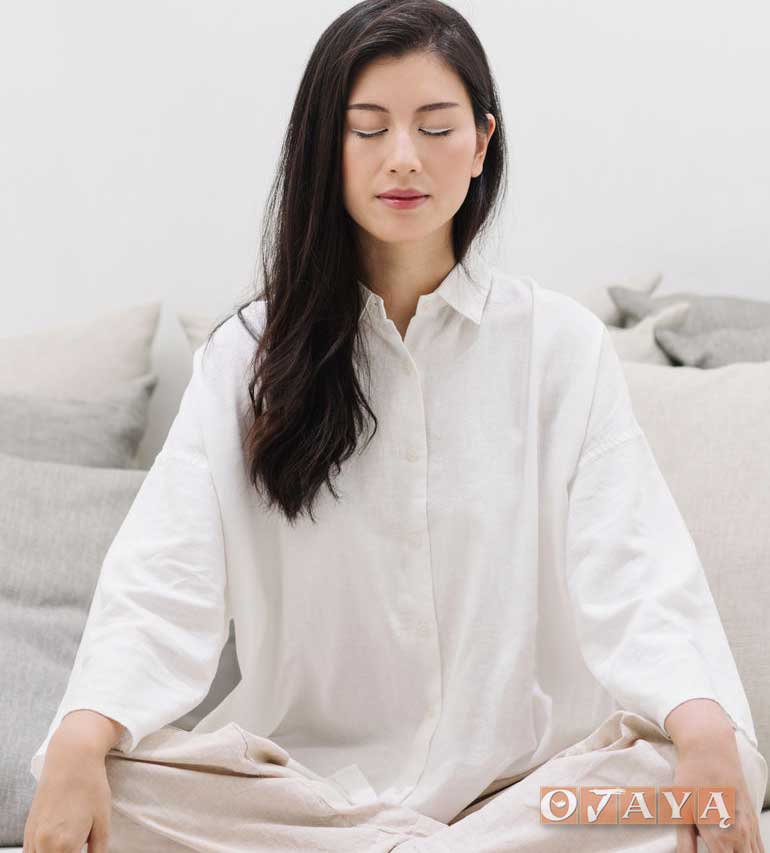 Loving kindness begins
from deep within.
What makes
OJAYA Deep Meditation
so unique
and powerful?
Let us show you from the very beginning — with the Story of OJAYA …
… to bring you the
long-lost secrets of …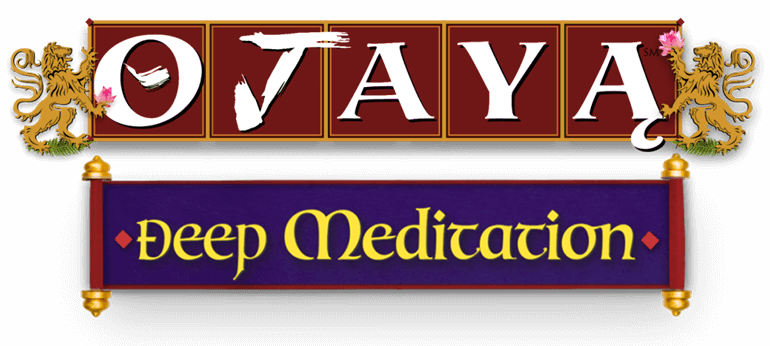 A real-life "Indiana Jones," Sukaishi David travelled the world to discover this supremely easy technique of deep, blissful meditation …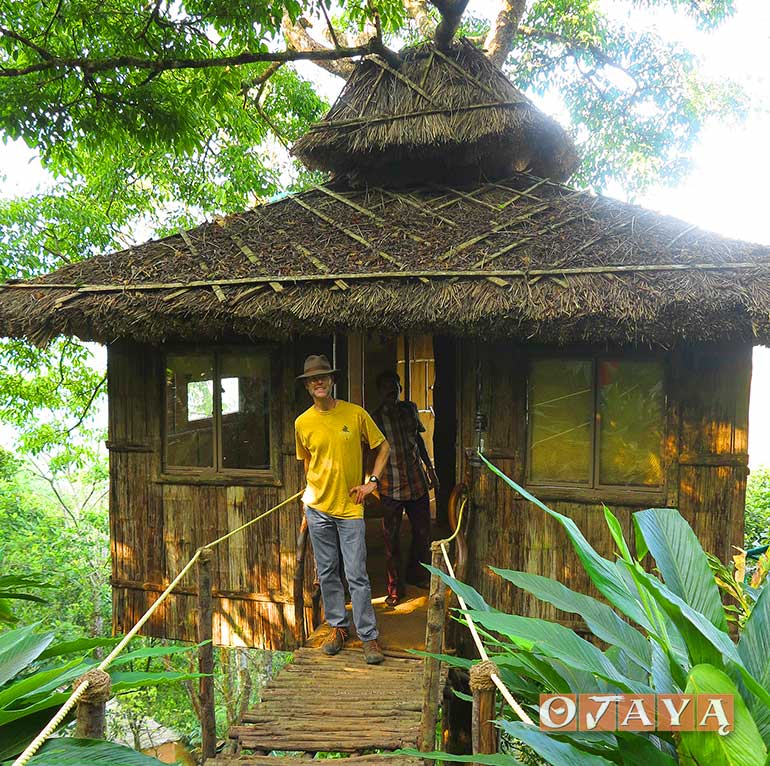 Sukaishi David in the jungles of India
Sukaishi David in the jungles of India
A real-life "Indiana Jones," Sukaishi travelled the world to discover this supremely easy

technique of

deep, blissful meditation …
This most sublime meditation was kept secret for centuries … and reserved only for those with a sincere heart …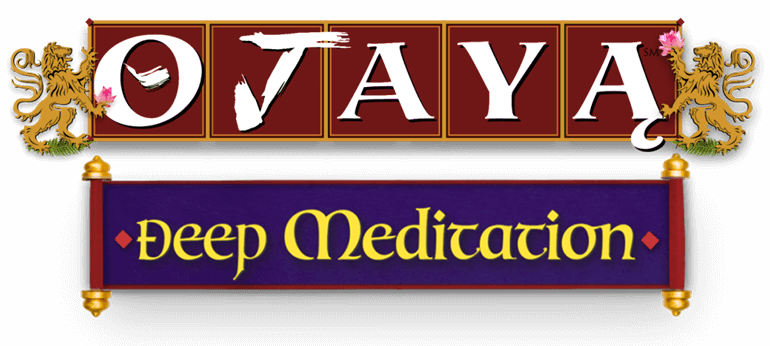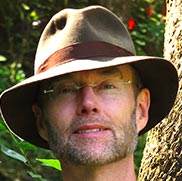 From a young age, my quest became clear. Ditching the usual life path, I chose a road less travelled …
I journeyed to faraway places for decades — to unearth rare secrets of deep meditation that had become lost or forgotten in the ruins of time …
And I found a most wondrous technique that is truly extraordinary and amazing …
From the very beginning of my quest I learned a surprising truth that few people have realized. And that is …

Popular meditations you see today are actually "watered-down" versions of powerful ancient techniques …
People today think they are learning ancient, authentic techniques of meditation, but I could see this "watered-down" effect wherever I travelled …
I met beautiful souls who meditate each day — for peace of mind … freedom from anxiety … more compassion … a mindful presence …
… but their meditations weren't really giving them the results they had hoped. In fact …
I found most everyone struggling in some way with their meditation practices …
They would tell me their stories:
"I have too many thoughts."
"My mind won't settle."
"I can't stay focused."
"I get bored."
"It's too hard."
"I never feel any bliss."
I learned that these complaints were not their fault … and the solution was definitely not what their respected teachers were advising them — to "practice more" and "keep on trying" …
Correct meditation is naturally easy and effortless.
I learned early on that poor results in meditation are due to poor technique. And without proper technique, more "practice" is only going to bring more frustrations.
People generally don't realize that the true, proper, ancient techniques of deep meditation are always easy and effortless. But over the centuries these key teachings get diluted and lose many vital ingredients — especially when they go mainstream.
Whenever a technique gets watered-down, it loses potency … and you'll soon wonder why it's not giving you quicker and better results.
I discovered long ago that the rarest, most sublime meditation techniques are always kept secret …
…
and taught only to those who are sincere
at heart.
You'll never find the classic, adept methods of deep meditation authentically revealed in any book, YouTube video or blog.
These most precious techniques are always closely-guarded — kept pure and unpolluted by the latest modern ideas and fancies of the day …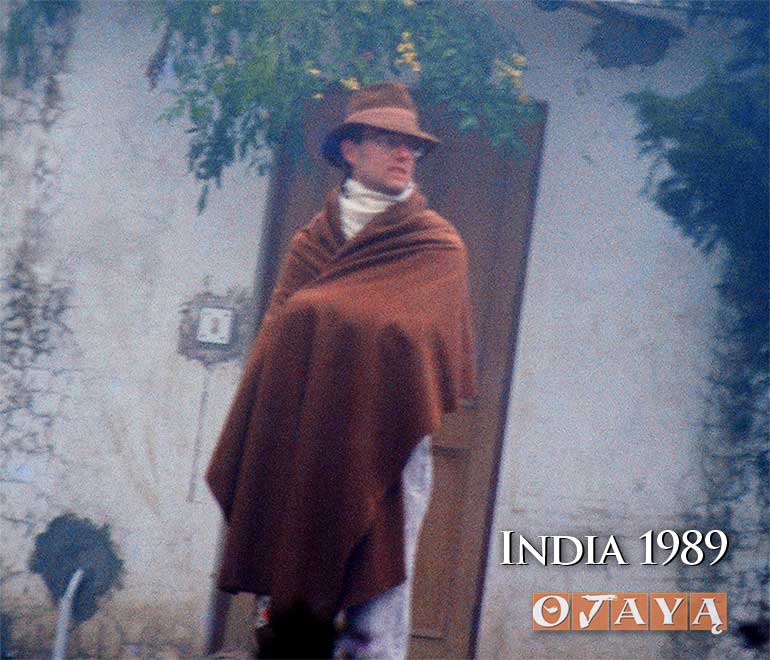 To acquire these rarest of meditation secrets, I engaged myself in an all-out search …
… which led me on many wild adventures to distant lands and exotic locations.
I studied from many meditation teachers … and practiced various methods daily … for long years … to gather the jewels hidden amongst the rubble of centuries …
And then, somewhere in the mists of time, I discovered exactly what I was looking for …

… I found OJAYA …
the most blissful,
deeply soothing and energizing technique of pure, mindful serenity.
OJAYA has its roots in the deep, tranquil forests of a simpler time …
… and its strength is its sheer simplicity.
You'll find that OJAYA is effortless and deeply nourishing to your heart and mind … with superior benefits that are unmatched by any other mindful method today.
As you meditate with OJAYA, its gentle resonance calms your mind, balances your emotions, and empowers you with serene energy — the ideal antidote to the rapid pace, fatigue and stress of our high-tech lifestyles.
Let me show you what makes the OJAYA technique so unique … and the results so impressive …
OJAYA
is
very different
from any other
mindful practice today …
Yes, nowadays you'll find a multitude of meditations — including countless "quick versions" that you can pick up in just 15 minutes.
Whatever its value, 99% of these practices require a certain degree of mental effort — as you "focus on the present moment" with your breath, your body, a thought, emotion, or some sort of visualization exercise …
You try to stay focused …
but then you find …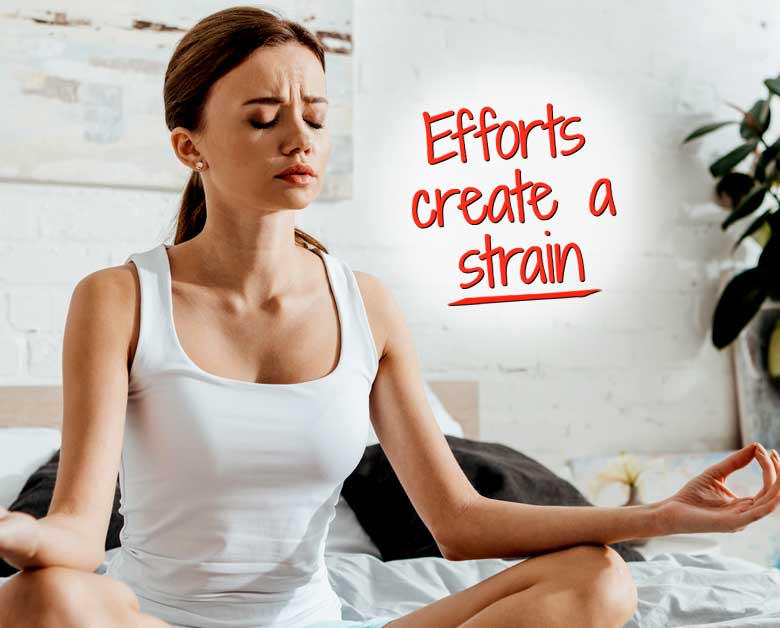 These subtle efforts don't allow you to fully relax and dive inwards — easily and effortlessly — to experience the profound serenity in the quiet depths of your consciousness …
Efforts in meditation create headaches, boredom, — even agitation — keeping you busy and engaged with a barrage of useless thoughts …
… All the while the true treasure of your inner self remains out of reach — hidden deep inside you … because …
You are deep — like an ocean …
You want to dive deep within yourself — to the peaceful, blissful, quiet depths within your vast ocean of consciousness. Yet 99% of today's meditation methods are more like mental "exercises." They keep you engaged and active on the surface levels of your mind — as you try in various ways to be mindful of the "present moment" …
OJAYA is totally different — because you leave all your efforts behind to relax and settle gently inwards … to a natural state of pure, blissful mindfulness.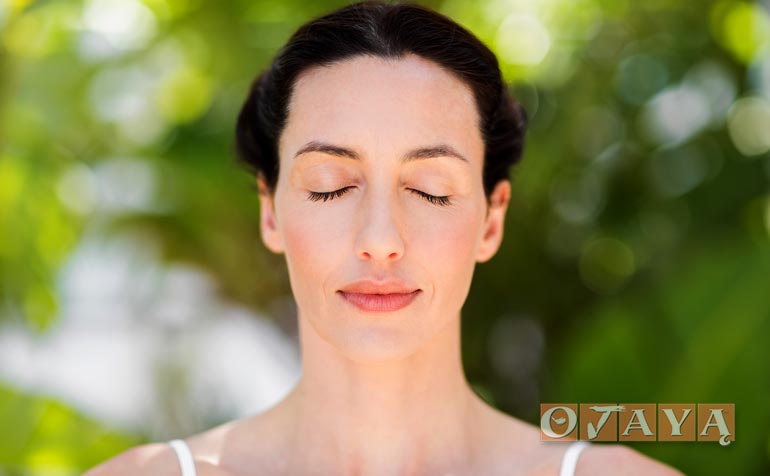 It's time to drop
all your efforts …
The OJAYA technique requires no effort. Its calm, soothing resonance draws you gently deeper — into the quiet depths of your inner self. As you settle easily into a peaceful state of deep rest, all anxiety, tensions and stresses are released and dissolved. You repose in a state of pure, mindful serenity.
"Horizontal" vs. "Vertical" Technique:
The Secret to Blissful Meditation
The important difference between OJAYA and modern methods taught today is this …
Most all meditations today work in a "horizontal" direction — so you end up swimming around on the surface levels of your mind with various thoughts and observations. These practices cannot be called deep meditation.
None of these modern versions of meditation qualify as classic deep meditation.
In contrast, the OJAYA Deep Meditation technique works in a "vertical" direction — where you leave everything behind to dive deep within.
OJAYA draws you gently inwards … to the quiet, tranquil depths of your own self.
This soothing state of rest dissolves stress and floods you with new energy, while you enjoy a blissful, mindful presence … naturally … with absolutely no efforts or struggles.

My heart goes out to people who struggle with meditation, because the experience of proper deep meditation technique is always easy and powerful.
You'll find that the authentic OJAYA technique is so uniquely different from what is taught elsewhere today … in so very many ways …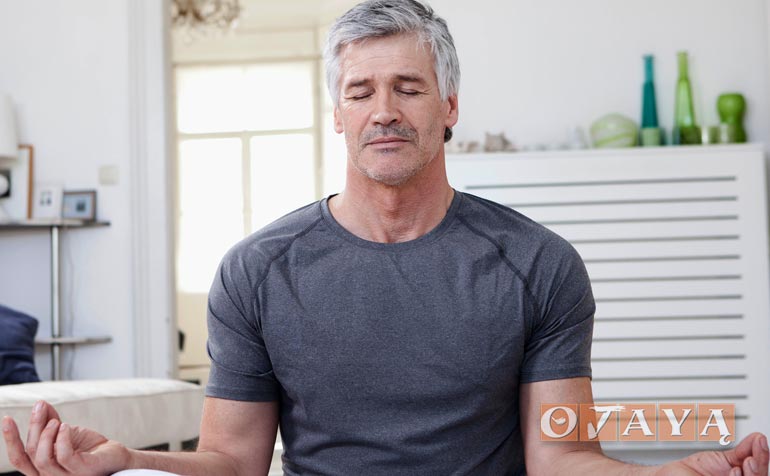 It's time to access your
inner power …
The
OJAYA
technique is incredibly potent
—
the easy way to empower yourself with clarity, intelligence and
serene energy.
Compare OJAYA to Common Techniques Taught Today in 2020:
Typical Meditation &
Mindfulness Practices

 Is Completely Effortless
 No Concentration — Ever
 Takes Years of Practice
 You Observe and Accept Anxiety and Stress
 You Dissolve and Resolve Anxiety and Stress
 You Try to "Be Present"
 You Gain Deep Inner Presence
 You Focus — to Control Your Mind
 You Let Go — to Still Your Mind
 You Coax Yourself to Become More Mindful
 You Rest in Pure Mindfulness
 You Wrestle with Your Restless Mind
 You Settle into Your Heart
 You Are Refreshed with Calm Energy
 You Explore Surface Levels of Your Mind
 
You Relax Into the Depths
of Your Inner Self
 You're Taught Modern Adaptations of Ancient Methods
 You Learn a Rare, Classic Meditation Technique
 You're Taught English "Mantras"
 
You Learn
Authentic Mantras
 You Do a Mental Exercise
 You Experience Deep Meditation
 You're Taught a Quick Method — in 15 Minutes
 
You Learn a Technique
for Life
— in 30 Lessons
 My personal experience:
After trekking the globe for 40+ years and exploring methods of countless traditions, I found that OJAYA reigns supreme as the most blissful, powerful and rare art of classic deep meditation — and so easy to learn for people everywhere.
Our mission is to share OJAYA — with you!
To know the strength and serenity of
OJAYA
, you just need to experience this wondrous technique for
yourself …
Our goal is to "spread the word" and share OJAYA with a whole new generation — and this means YOU …
So we started a new not-for-profit school — right here in the Earthborn Rainforest … which means …
Now

you can

learn the ancient

OJAYA

technique …
… and you won't have to wander the world or leave your home (like I did) …
… because for the first time ever you can take the
OJAYA Deep Meditation
Course here online
—
simply by watching a series of soothing videos we produced in our Earthborn Rainforest
classroom …
Sukaishi David welcomes you to the Earthborn Rainforest …
(How old is Sukaishi in this pic? Find out by watching the OJAYA Preview Video on the next page …)

… and you might wonder …
What are people saying about the OJAYA Deep Meditation online Course?
Meet me on the next page
for a Course Preview …


Enroll now
... 
and
enjoy ...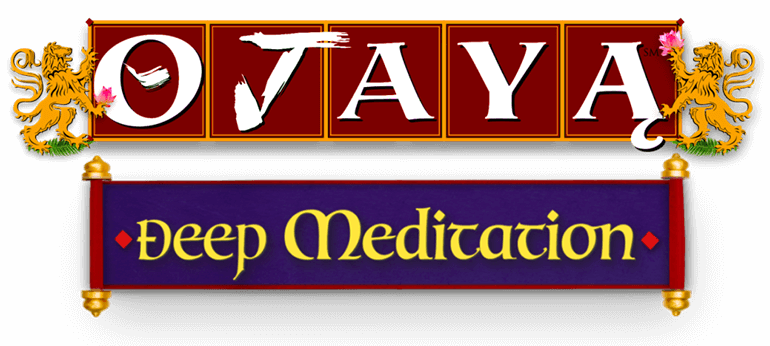 Go ahead ... be adventurous ...
Take this golden opportunity to learn OJAYA — right now. Otherwise, you will never realize the sublime knowledge that came so close to you — and then passed you by!
You have nothing to lose ... except your tensions, stress, fatigue, and mental fog ... so ...
Be adventurous ... and be at peace — you've got our 100% Refund Pledge.
Use your credit card, debit card, or PayPal.
Contact us if you prefer to send your personal check.
Want to learn, but need financial support? Contact Us
Thank you for supporting our school!
Spread the word ... invite your friends and loved ones to Learn OJAYA — for serene energy and strength of consciousness.
Got questions?
We've got answers!
Call us now at:
The Earthborn Rainforest