OJAYA Deep Meditation Course
— Grand Premiere Online —

Learn the Ancient Secrets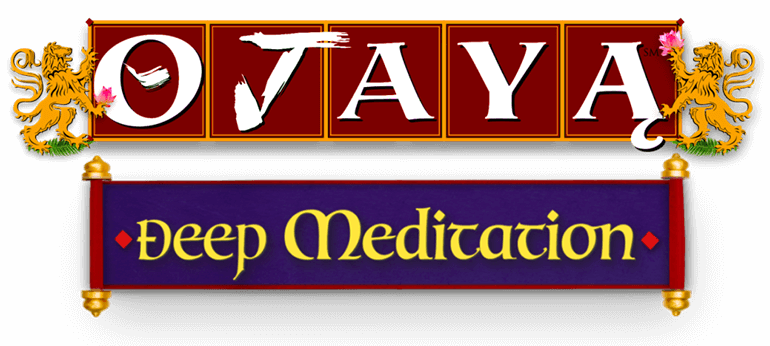 is:
Peaceful + Serene
Blissful + Restful
Harmonizing + Balancing
Energizing + Empowering
20 minutes of OJAYA refreshes you with serene, blissful energy.

You found it!
You have arrived.
OJAYA
is the
easiest
, most
powerful
and
most blissful
meditation you'll find
anywhere …
Welcome to the Earthborn Rainforest, your new online classroom for the OJAYA Deep Meditation Course.
Come with me now on the adventure of a lifetime — as we embark on an inner journey into the wild and untamed jungles … of your own consciousness.
Come rediscover the long-lost secrets of deep meditation and experience — for yourself — the heroic powers of OJAYA.
We invite you to begin the adventure — right now …
Peace and blessings,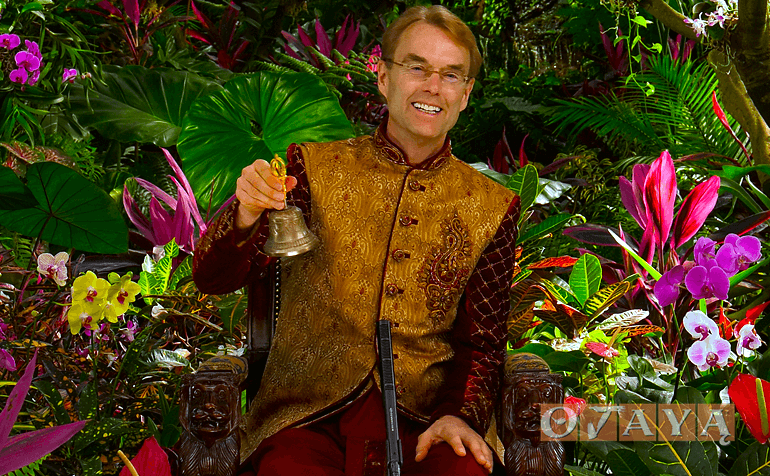 — Sukaishi David —
(in this pic: age 60 years, 5 months)
Experience youthful aging and sublime meditation — right here — in your new online jungle classroom.


"How will deep meditation benefit me?"
Twenty minutes of OJAYA Deep Meditation dissolves stress, removes fatigue, balances your emotions, and strengthens your mind.
Each time you meditate, you build up a kavach — an armor of serene energy that shields and protects you from the stresses and strains of daily living.
Your mind becomes clear. Deeper levels of your intelligence get awakened, and you discover hidden talents you never knew you possessed.
Your everyday experience rises to higher and higher levels of happiness and compassion.
Just 20 minutes of OJAYA is so deeply restful. As you open your eyes, you'll find yourself renewed and refreshed with a blissful sense of peace.
You'll soon see why OJAYA is the most powerful meditation you'll find anywhere.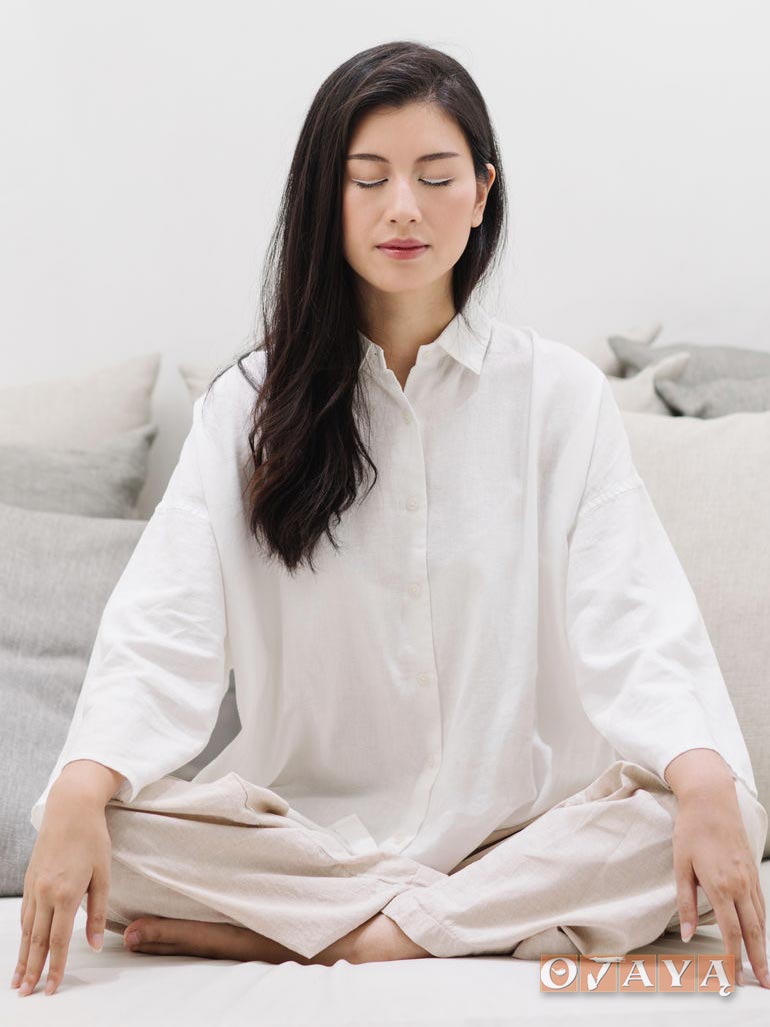 Dissolve
the stress of a fast-paced
world — naturally.
Now you can learn the ancient OJAYA secrets to happiness, success, and inner peace — right here online in your new Earthborn Rainforest classroom.


"What if I'm too busy to meditate?"
In today's stressed-out world, if you're too busy to meditate, maybe you're too busy!
Today's fast-paced lifestyles are a "strain and drain" on mind and body.
Today — more than ever — it's healthful and wise to take a few moments daily for deep meditation ... to rejuvenate and replenish your energies.
As you enjoy your OJAYA Deep Meditation Course online over the next few days, be at ease. There's no rush, no set schedule. Take your own sweet time to repose in each Lesson — at your own relaxed pace.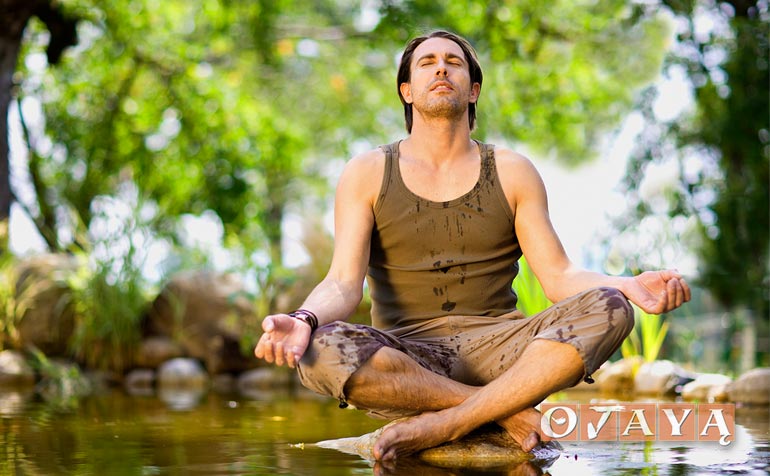 OJAYA Deep Meditation is like taking a refreshing break in Nature.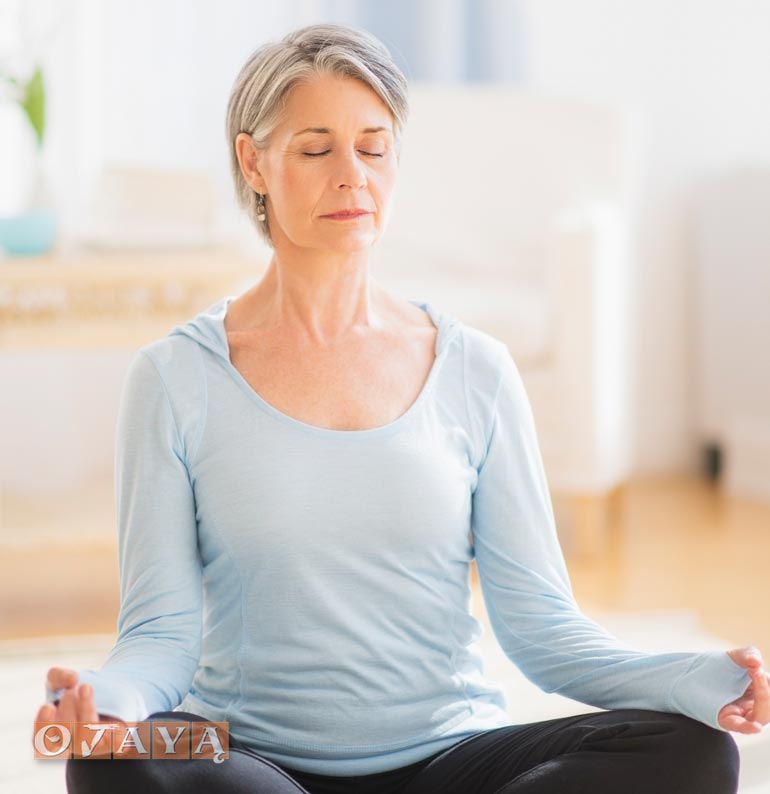 "I wish I had this meditation 50 years ago!"
When seniors often say this, Sukaishi David tells them:
"It's never too late — to meditate!"
(And to young people: "Listen to your seniors!")


"How does OJAYA slow down the aging process?"
It's common knowledge that stress is the biggest factor for rapid aging.
As you enjoy OJAYA each day, stress gets dissolved on a daily basis, so it doesn't build up to become the foundation for various ailments. Wear and tear is vastly reduced for your body, mind and emotions. Your natural healing energies are strengthened.
All of this contributes to youthful aging.
Here on this Course, you'll experience for yourself how OJAYA is the most powerful, soothing antidote for stress.
The longer you meditate with OJAYA, the more your friends will notice a gap between your real age — and the age you look and feel!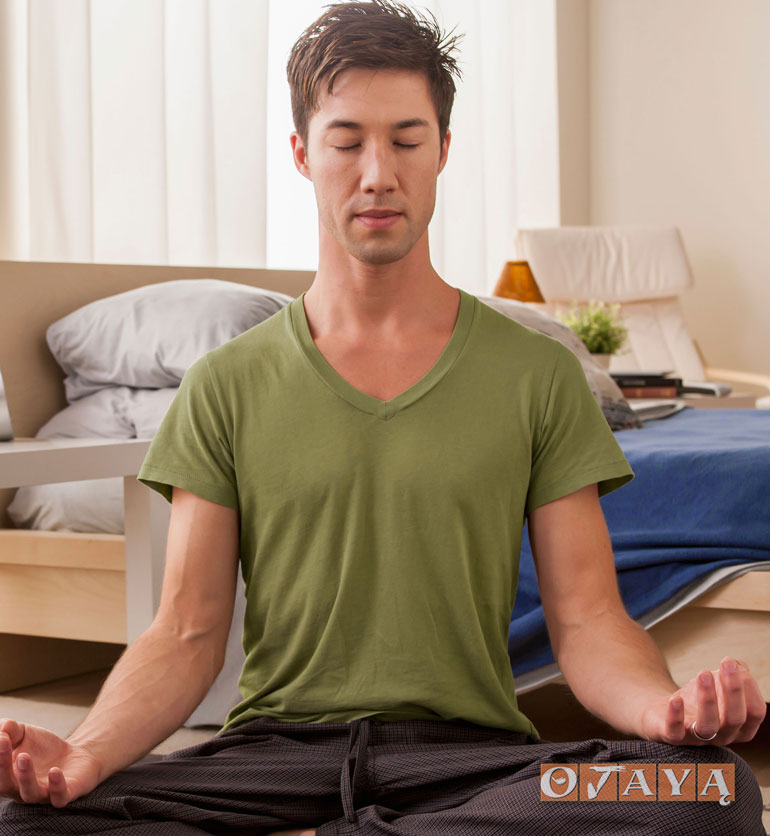 Serene consciousness leads to powerful action.

"How is OJAYA different from other meditations?"
Whether you're a new beginner — or you've practiced other meditation methods — you'll find that OJAYA is a whole new level of elevated experience.
First off, OJAYA is easy and deeply soothing — right from the get-go. Here we have a saying:
If it isn't easy, it isn't meditation.

— Sukaishi David
Simplicity is a hallmark of these rare OJAYA teachings.
And unlike meditations that are commonly taught everywhere, you'll find straight away how OJAYA is strikingly blissful and restful.
OJAYA's power to awaken your consciousness to a whole new level of clarity is unmatched by any other meditation technique.
You'll experience this for yourself right here on this Course, starting with your very first taste of OJAYA Deep Meditation (next page) — online!

"My mind never settles down 
— I have
too many thoughts when
I meditate!"
You've come to the right place. With
OJAYA
, you can now relax all your efforts.
Just listen and learn as Sukaishi David wields his "sword of truth." He corrects the everyday mistakes that prevent you — and millions around the world — from resting deep in your meditation.
Step by step, Sukaishi shows you how "popular" meditations today are actually watered-down versions of methods that became muddled centuries ago.
For example: Did anyone ever explain to you the differences between "monk meditation" and "householder meditation"? Did you know that most meditations taught today are geared for a reclusive monk lifestyle?!
You'll learn why OJAYA is the supreme meditation for people who want deep inner peace while living a dynamic, active lifestyle.
OJAYA is ancient knowledge — for busy people like you — who live in the real world of today.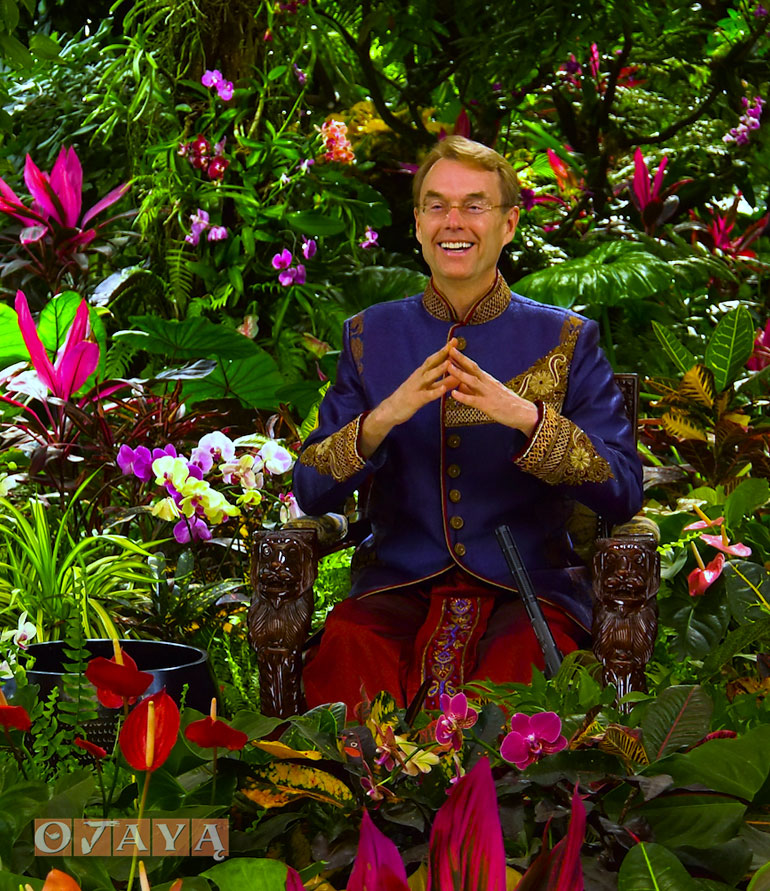 Slow down for a moment to enjoy these online OJAYA Lessons. Each video is suffused with a fragrance of joy and adventure.


"Is OJAYA really that easy?"
Yes … and
double yes!
You'll soon discover this for yourself: how the OJAYA technique is light, energetic, soothing — absolutely easy, absolutely natural — and deeply refreshing.
In short, OJAYA is deep meditation made simple.
Once you encounter the power and restfulness of OJAYA, there's really no going back to any lesser meditation.
And … for the first time ever, all the OJAYA Deep Meditation Lessons come streaming direct to you — here online — so you can watch anytime you want.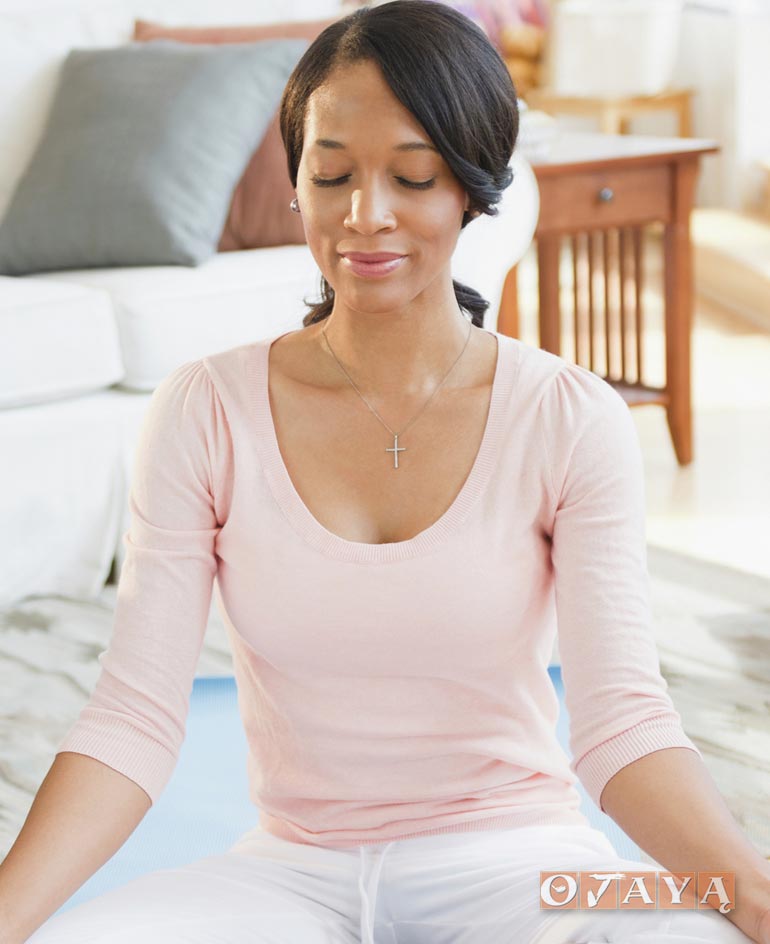 Recharge your energies and rediscover the long-lost secrets of classic OJAYA Deep Meditation — here on your new online Course!
OJAYA is a time to feel comfortable and at rest.

"I can't meditate with
my legs crossed!"
There's no need!
It's best to sit easily in a comfortable chair — unless you feel like sitting in some other way. It's all your choice!
Whenever you see people sitting with legs crossed, it's because they personally like to sit that way.
You should sit how you want to sit.
As Sukaishi David says, "Just make yourself comfortable and cozy."
Easy. Simple. Powerful. No previous experience is needed to learn OJAYA.

"Will OJAYA really work — for me?"
Yes — we promise!
OJAYA is simple and works for everyone — from the very newest beginner to those who have been meditating for years with other methods.
If you already practice a meditation technique, be forewarned: you will learn new, fresh teachings that will elevate your experience — and likely change your ideas about meditation … forever.
Sukaishi David recommends that young people be a minimum age of 14 years to take the Course, but bright kids could possibly start even a little younger.


"How does the OJAYA Course work?"
You just
watch the videos
(next page) — 
and enjoy!
Each session is a wondrous, epic journey into the timeless OJAYA teachings, in full beautiful HD.
Here in your own private rainforest classroom — online — you'll learn what you never knew about deep, effortless meditation.
And you'll advance in the OJAYA training with gentle, easy steps …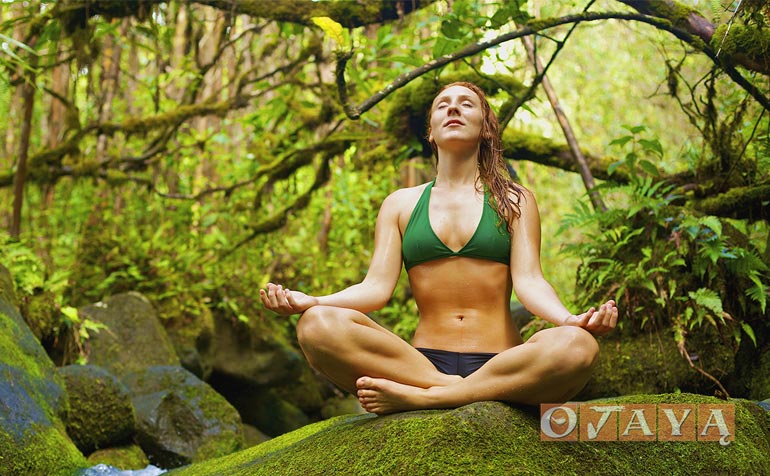 You can meditate in a chair — or sit comfortably anywhere you wish.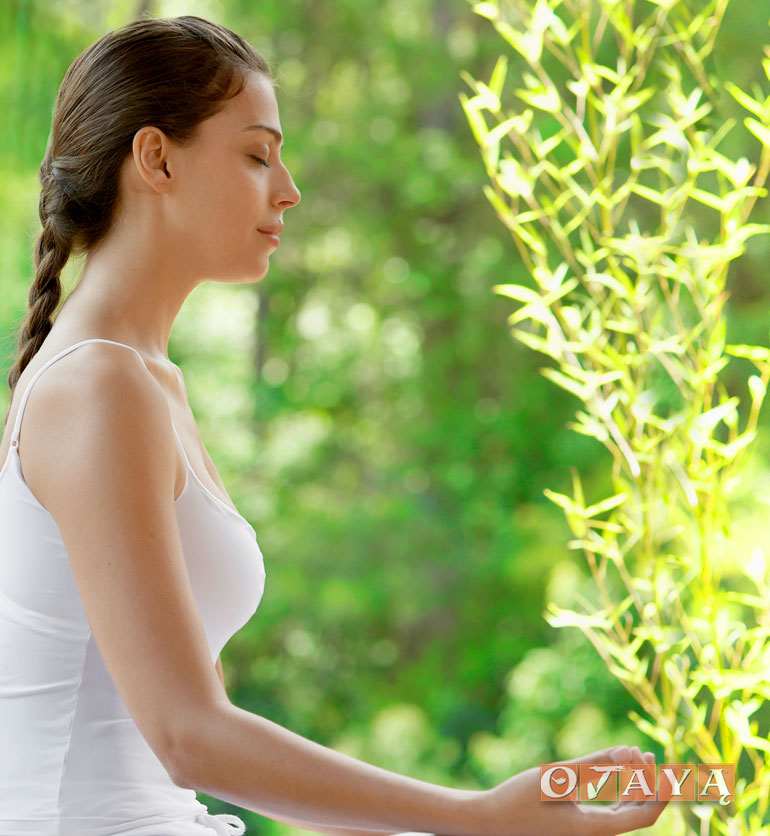 Your search is over. You have arrived.
Welcome to your new online meditation classroom.

"I've been searching for something like this — my whole life!"
Your search is over. You have arrived.
Just think: The internet is a vast cyberspace jungle of billions of pages. For years you've trekked along these dense, tangled pathways — yet somehow you made it here and found our school.
You're meant to be here.
You're here for a reason.
It's time to begin a fresh new adventure — and reach a new, higher quality of life … as you embrace the hidden potential within you.
And most fortunately … you can begin with the OJAYA Deep Meditation Course — right now!

"I'm ready to learn OJAYA Deep Meditation."
 Welcome!
Enter the Earthborn Rainforest online classroom — with all your OJAYA Lessons!
Just click to begin:
Everyone here welcomes you to the Earthborn Rainforest.
Your meditation class starts — right now!